Topic: PunBB Timeline
Hi,
It's Nicolas, from Forum Software Reviews. Just wanted to post here about the timeline we made quite recently:
Forum Timeline, from 1996 to 2010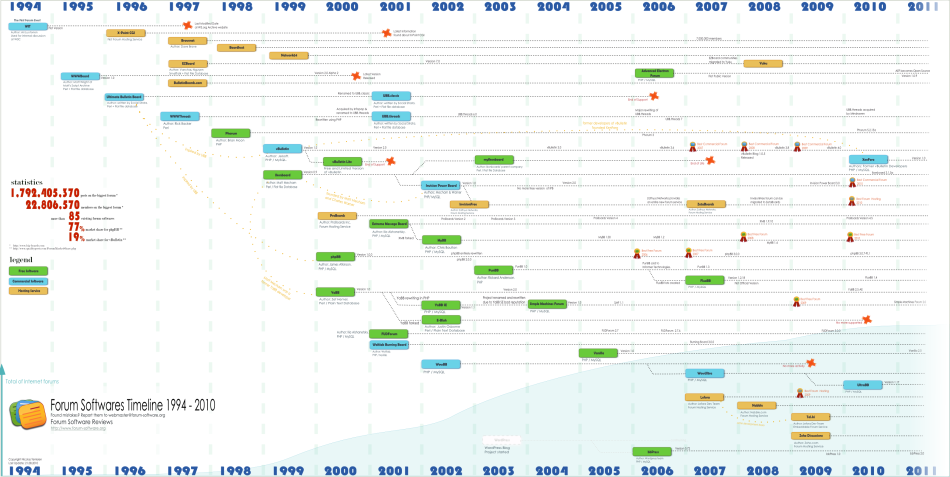 Fullscreen version: http://www.forum-software.org/forum-sof … 6-to-today
We just would like to be sure we haven't omit anything about the PunBB (and now FluxBB) story, and we would like to have your opinion about it.
Thanks!
Nicolas