Topic: Reply only forums
Hi guys,
I've been looking for this feature in punbb but it's not available. It's the ability to mark certain forums as being "reply only" forums - where guests can only reply to existing topics, and only admin and mods can post. Example usage would be in an announcements forum - where the site admin makes announcements (and allows users to post replies) but users can't make thier own announcements.
I've modified my site to be able to do this, but am tossing up whether to release it or not - depending on interest, to make it worth my while.
You can test it out on my site (http://shuttertalk.com):
- The first two forums, Announcements and News are Reply Only (new posts allowed for admin and mods only)
- All others are normal
In reply only forums, the "Post new topic" link is hidden.
Screenshot of the modified admin console: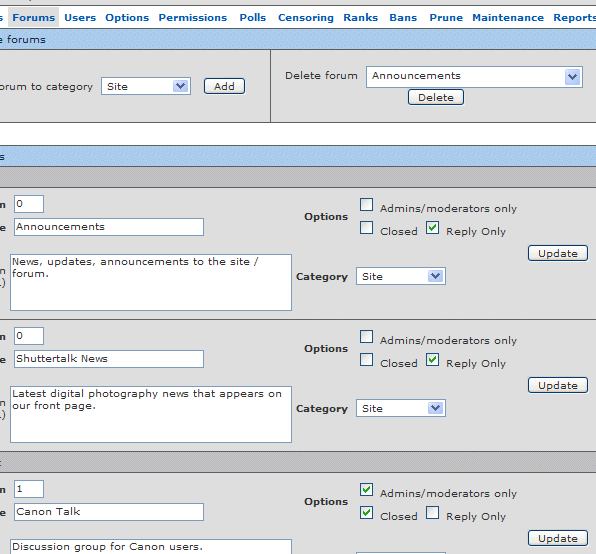 Let me know what you think!